In all combat sports, fighters push their bodies to their absolute limits and will do anything to get the edge on their opponent. Most fighters stick to the legalities of the sport and rely solely on a dedicated training regime and a healthy diet, but we do hear of certain fighters going down the dark route and using banned or illegal performing enhancing drugs (PED's).
However, combat sports like boxing have anti doping organisations like VADA who regularly test the fighters to make sure they are clean of any drugs. It is very important it is controlled for the safety of the fighters and the sport and any fighter that is caught cheating could be left with a lifetime ban.
So, knowing the health risks and a chance of a ban, is it really worth fighters taking steroids?
Every fighter should know that steroids are a class C substance which can only be sold by pharmacists, but they are not illegal to have for personal use. So, maybe they feel they need to take steroids to perform their best, especially if it is in a crowd in front of thousands of people.
PED's improve a fighters endurance, muscle mass, strength and recovery time, so by taking a blend of substances they can get the most out of their training. Also, by taking anabolic steroids it will help them psychologically and give a fighter extra confidence leading up to a fight. In the heavyweight division there is no maximum weight limit over 14 stone 4 lbs (91kg), so fighters tend to want to be as heavy and as strong as possible once their in this division.
What are the different types of PED's?
The most commonly used PED's are anabolic steroids, which are known for their ability to build and strengthen muscle as well as reduce body fat. Anabolic steroids are manufactured drugs that mimic the effects of the male hormone testosterone. Testosterone affects a man's appearance and sexual development. It stimulates sperm production as well as a man's sex drive. It also helps build muscle and bone mass. Steroids have evolved since many years ago as there are many more types of anabolic steroids which are available, especially on the black market and each work to enhance your body in different ways.

What are other types of PED's?

Human growth hormone (HGH) – Athletes and other young adults may use this drug to improve performance and increase muscle.
Human chorionic gonadotropin (HCG) – Some men may use this hormone as a PED to increase testosterone if, as a result of anabolic steroid use, their bodies have stopped making high enough concentrations of testosterone naturally.
Erythropoietin (EPO) – Endurance athletes may use this as a PED to increase the number of red blood cells in the body, thereby increasing oxygen in the bloodstream.
Stimulants. Amphetamines – including attention deficit- hyperactivity disorder (ADHD) medications – can function as PED's when they are used to enhance mental performance and physical functioning.
Metandienone – also known as methandienone or methandrostenolone and sold under the brand name Dianabol among others, is an androgen and anabolic steroid (AAS) medication which is mostly no longer used. It is also used non-medically for physique- and performance-enhancing purposes. It is often taken by mouth.
Testosterone – Commonly used in conjunction with other PEDs, testosterone is particularly easy to abuse because it is applied to skin rather than injected.
GW501516 -was invented in a collaboration between Ligand Pharmaceuticals and GlaxoSmithKline in the 1990s. It entered into clinical development as a drug candidate for metabolic and cardiovascular diseases. In 2007, research was published showing that high doses of GW501516 given to mice dramatically improved their physical performance; the work was widely discussed in popular media, and led to a black market for the drug.
In professional combat sports, all organisations ban anabolic steroid use and test competitors for banned steroids. Read our article about 'The different boxing title belts explained' here.
As mentioned above it is a big risk for any fighter as it could ruin their career and reputation. Even with the known risks, especially for their health, fighters still tend to chance it and end up paying the price.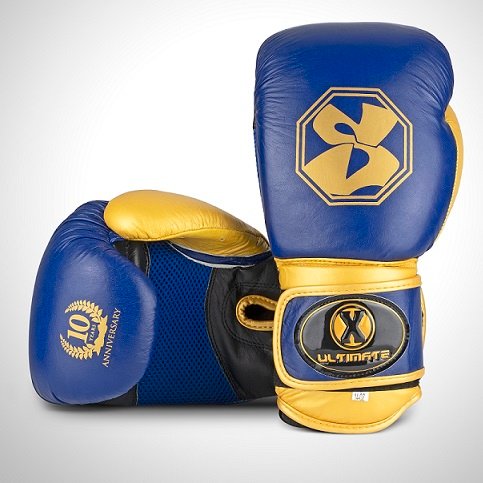 What fighters have taken PED's?
American boxer Jarrell 'Big Baby' Miller had the opportunity to fight for the heavyweight championship of the world against Anthony Joshua back in 2019, but Miller was found to have banned substances GW1516, HGH and EPO in his system from tests which were carried out, so he got banned.
To fight for a world championship title is an opportunity every fighter dreams of and Miller blew it by using PED's, this is the consequence of using banned substances.
Anthony Joshua has also been accused of taking steroids in the past from fellow boxers and the public on social media as he has gained much more muscle mass since he won the Olympics in 2012. He weighed 16 stone 6 in his debut professional boxing fight and his heaviest is 18st 2lbs against Takam, but he is regularly tested and has never failed a drug test.
Anthony Joshua speaks about the steroid accusations in the Sky sports interview below.
Tyson Fury also received a ban from the BBBofC after he failed a drug test. The Sunday Mirror, a U.K. tabloid, reports that trace amounts of the banned substance nandrolone were detected in Fury's urine sample in UKAD testing, dating back to February 2015. The same report states that Fury's cousin, heavyweight contender Hughie, had also tested positive for the anabolic steroid.
The Fury camp denies all allegations. Fury got his licence back in 2018 after they dropped the charges against him.
Dillian Whyte also received a ban in 2012 after a sample for an in-competition drugs test that Whyte had provided after his victory over Hungary's Sandor Balogh on 13 October was examined and subsequently tested positive for the banned stimulant Methylhexaneamine (MHA).

World champion Canelo Alvarez who recently beat Billy Joe Saunders in an outstanding performance has in the past tested positive for banned substance Clenbuterol when he was set to have a rematch with Gennady Golovkin. However, it could not happen as the Mexican received a 6 month ban.
What are the side effects of fighters using PED's?
It is never recommended to use any controlled drug unless prescribed medically as they have both short and long term side effects of using PED's. Short term the user may have less serious side effects like acne or aggressive behavior, but long term it can cause serious side effects which could be a list of things like high blood pressure, blood clots, stroke, and heart failure.
Here is a list of the side effects from steroids:
reduced sperm count
infertility
shrunken testicles
erectile dysfunction
baldness
breast development
increased risk of prostate cancer
severe acne
stomach pain
liver or kidney problems or failure
high blood pressure (hypertension)
blood clots
fluid retention
high cholesterol
How often should fighters be tested for PED's?
In a ideal world, fighters should be tested weekly to eliminate any chance of using PED's as it can take up to 14 days for certain substances to leave your system. However, that is quite unlikely as fighters are from different parts of the world. Professional fighters will usually only get tested for PED's once they have signed up for their next fight. This gives fighters the opportunity to quietly load up on banned drugs when they are not in fight camp.
Conclusion
In a perfect world no-one would feel the need to use banned substances and the sport would be safe and fair. Unfortunately, banned substances have been abused since sport has been around, so it is not likely to stop fighters trying their luck anytime soon.
You should see your GP if you think you're addicted to anabolic steroids. Treatment for an addiction to anabolic steroids will be similar to that of other types of addiction.
Your GP may refer you to a specially trained drugs counsellor. They'll discuss your addiction with you, how to safely stop taking steroids, and any obstacles you may face when trying to stop, plus strategies for dealing with those obstacles.