When people start their next big business venture, they generally look creative and find a unique idea for the market. Back in 2010, that is precisely what Daniel Knight did when he launched his graffiti-inspired kickboxing equipment brand called Sidekick.
Back then, even though it wasn't too long ago, people weren't looking to launch new products to sell across the nation as the digital world wasn't like it is today. It was usually the corporate companies that had the logistics of running such a company.
Most business owners would look to establish themselves more locally. So, when Daniel planned to be the next biggest thing in the martial arts world, he took on a mammoth task.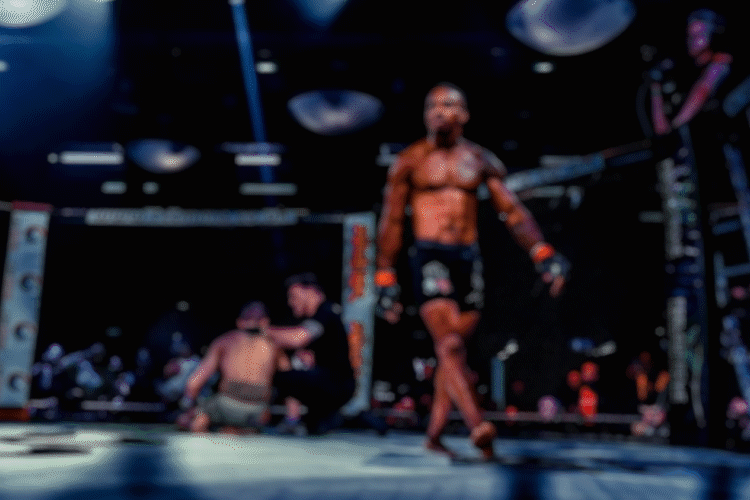 So, Who is Daniel Knight?
Daniel Knight is a British kickboxer and entrepreneur born in Brighton on the 12th April 1983. Daniel started his first business when he was just 23 years old which was a vehicle accident repair centre.
He is now best known for being the founder of the kickboxing and martial arts equipment company Sidekick Boxing. Sidekick Boxing was the main sponsor of kickboxer Andrew Tate during his competitive career.
Daniel Knight Biography
Daniel Knight grew up in Woodingdean, Brighton, with his mother, Susan, dad Jim, and brother Paul. Daniel, from a young age, had a passion for drawing and enjoyed being creative.
Daniel went to Rudyard Kipling Primary School and Longhill High School. According to him, Daniel had difficulty focusing in school. He would often daydream about starting businesses and ventures, even as a teenager.
Daniel didn't come from a wealthy family, and all of his businesses have come from self-earned investments. His grandad always said to him that if you get a trade behind you, you will have work for life, and Daniel took his granddad's advice and left school to get an apprenticeship as an electrician in Brighton.
Daniel's brother, Paul, also did an apprenticeship and is a plumber in Brighton. After nearly two years, Daniel's passion for cars gave him a calling to become a vehicle paint sprayer, and there was no going back for him.
Daniel qualified for his apprenticeship at a Ford main dealership and always aimed for perfection. Daniel always dreamed of owning his vehicle body repair centre, and at just 23 years old, he had opened his body shop, Auto Colourworx.
However, after two years, Daniel realised the maximum potential of a localised business and wanted something on a larger scale, so Daniel sold his shares to his business partner.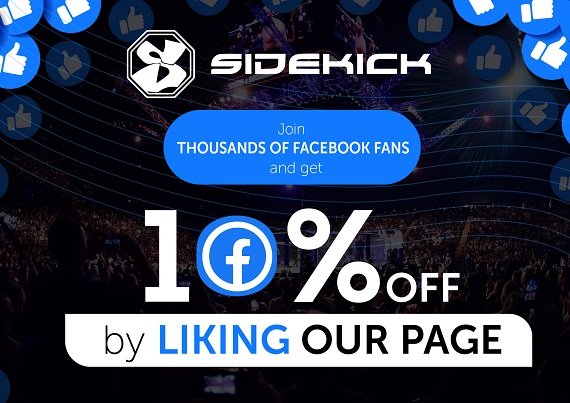 How did Daniel go from paint spraying to kickboxing equipment?
Daniel's mother first introduced him to kickboxing when he was at school and he rejoined at the same club throughout his 20's.
Daniel had a huge passion for kickboxing, he gained a black belt, competed in fights, and became a qualified referee. It was something he wanted to be involved in forever.
After selling his car repair business shares, Daniel went back solely on the tools and worked for another main dealership that specialised in Vauxhall, Jaguar, Lotus and Seat.
At this time, while he was employed, Daniel started to work on his new venture, and with his passion for kickboxing, Sidekick was born.
In the evenings and weekends, Daniel was sourcing manufacturers, web developers and graphic designers were all part of setting up the company, and Daniel claimed without having a Blackberry smartphone, it would have been much harder.
Handling emails between the paint coats was only the start of Daniel's dedication to getting this company established as a serious player.
As a paint sprayer, earnings are usually made up with productive bonuses; Daniel would work harder and earn more to invest the money in the Sidekick brand.
A basic day could see Daniel work almost two full-time jobs. He would get up at 6 am and arrange all orders and load his vehicle for delivery. Deal with emails during the day, and with customer service, he would drive down the post office to dispatch the orders.
After work, drive home to package orders. Go kickboxing training himself, to then go back home to order more stock and reply to emails. All in a day while spraying cars. Daniel claims it was this hard work that made Sidekick untouchable.
The business could not lose or fail, especially in Daniel's eyes. Part of wanting to be big is acting big, and the Sidekick brand-sponsored some of the best fighters and promotions in the UK and regularly saw sales to Australia and the USA. Daniel said he was waking up to hundreds of pounds of orders alone because of the different time zones.
After 13 years and since the humble beginnings of Sidekick, it has now become a household name in the martial arts community.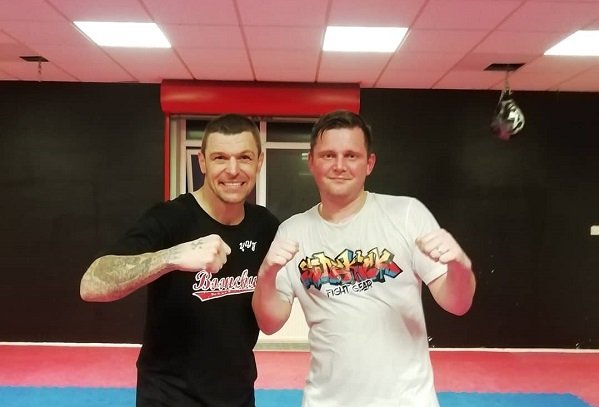 Sidekick: From Humble Beginnings to Kickboxing Leader
Launched back in 2010, Sidekick Boxing has grown from strength to strength. Form it's humble beginnings solely as a kickboxing brand, Sidekick Boxing now has a team of manufacturing experts of over 20 years behind it's high-quality kickboxing equipment that has been endorsed by many organisations. Daniel Knight developed the company in order to earn the name of high quality kickboxing equipment with a real stylish look to hit the market.
Since then, Sidekick Boxing has grown into other combat sports and has even been part of the sponsorship of many prestigious kickboxing and MMA promotions such as FCC, Stand and Bang, BCMMA (now Cage Warriors Academy South East) and many more helping Sidekick Boxing earn the title as the 'Fight Brand of Britain!'.
Daniel Knight Public Figure
The growth of Sidekick Boxing has certainly made Daniel known in the martial arts scene. However, with the rise of Andrew Tate over recent years, it has seen Daniel to gain in fame himself.
Daniel has featured on various documentaries and mainstream media discussing himself, Sidekick, and how he came to work with the social phenomenon.
Interview with Daniel Knight
Why did you choose to do kickboxing and not another sport?
Daniel: 'My mum actually took me when I was a teenager and when I was in my early 20's I had a calling to go back. Initially I just wanted to get fit, I didn't realise I would ever be this involved in the sport. I do play other sports but nothing quite beats the buzz from kickboxing.'
Where do you get your motivation from?
Daniel: 'I'm not sure, I do have a bit of an addictive, perfectionist and love achieving personality if that helps.'
In your own opinion, what makes a great business owner?
Daniel: 'Someone who doesn't ever give up when the chips are down. Every businessman has gone through a rough patch, it's the ones that can pull through it that makes the great ones.'
Who is your idol?
Daniel: 'Mmmm, I'll have to think about that, I don't think i have one.'
Where can you see Sidekick going in the next 5-10 years?
Daniel: 'Mainstream, I can see it being a high street fashion brand. But of course I'm always wanting to grow in the combat sports industry.'
For more information, please don't hesitate to contact us below:
To read more about Daniel Knight read our article 'Daniel Knight: The Martial Arts Sidekick' here.